The natural beauty of a garden has kept society spellbound for many centuries. With so many ornate and extravagant gardens found across the world, how do we know which to visit first?
Brits have always loved their gardens, it seems.According to a report by Foxtons, an estate agent; the average garden is 50 feet in length with ten different kinds of flowers, a barbecue and a water feature. Although this sounds great for the homeowner, it doesn't pique our interest as a voyeur of remarkable outdoor spaces.
"If you have a garden and a library, you have everything you need,"said Cicero. If you're fascinated by natural wonder and are captivated by remarkable landscapes, browse our list of the most extravagant, bizarre and beautiful gardens around the globe, compiled by Arbordeck, a leading UK retailer of outdoor products such as plastic decking.
The Gardens of the Palace of Versailles
The reign of King Louis XIV was all about pomp and grandeur. Designed and renovated by André Le Nôtre in 1661, the monarch's gardens surrounding the Palace of Versailles in France today offer some of the most striking landscapes in the world.
The king's watchful eye was rarely off the 40-year landscaping project took on by Le Nôtre, who worked with artists and architects to design the gardens. This renovation was a mammoth task consisting of creating canals, shifting soil and transporting trees from various regions in the country at a time when the logistics and construction industries were obviously nowhere near as advanced as today.
There is much to experience and enjoy in 2018 at the gardens surrounding the Palace of Versailles.The diverse groves and spectacular orangery — home to orange, lemon, oleander, pomegranate, and palm trees — are two of the most popular garden features, although many visitors simply enjoy strolling passed towering marble sculptures, beautiful parterres and peaceful waterfalls.
Kew Gardens
Around 33% of Brits become competitive when it comes to gardening, according to the Foxtons garden study. This suggests that we have an affinity for aesthetically pleasing outdoor spaces, rather than just area that we can grow vegetables or do DIY.
Many tourists from all over the world flock to Kew Gardens in London to witness the beautiful spectrum of colour, light and shapes. The iconic glasshouse is surrounded by a collection of rare plants and immaculately kept lawns. In the evening, the area is illuminated spectacularly and during the day, you can wander around a maze of water features, buildings — such as the 18th-century pagoda — and wildlife — from peacocks and robins, to ducks and Chinese water dragons.
And reportedly, Kew Gardens is attracting a growing number of visitors. The most recent report shows that 20% more people visited here than in the previous year, implying that our love of attractive gardens is increasing. If you visit, makes sure to see The Hive — a 17-metre, multi-sensory construction that changes depending on bee activity.
Gardens by the Bay
250 acres in size and consisting of three waterfront areas, Gardens by the Bay in Singapore is home tomore than a million plants.
Interested in quirky spaces and sci-fi films? Then, Gardens by the Bay is the place for you. A panoramic view of this destination gives the impression of a grown-over city centuries from now, with huge towers, glassed domes, immaculate walkways, and immense water features surrounded by exotic trees and vivid plants. Visit Flower Dome — the largest glass greenhouse in the world — or head to Supertree Grove, which is a network of illuminated, tree-shaped vertical gardens. The Cloud Forest section is a great place to learn about rare flowers and endangered plants, and you can experience memorable views from the 22-metre high aerial walkway of the entire area.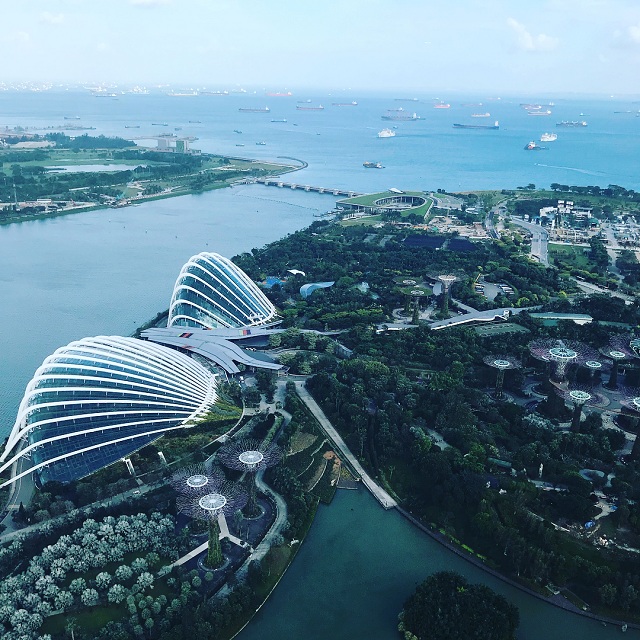 More than 40 million people have visited Gardens by the Bay and it's even one of the top-20 checked-in places on Earth by Facebook users.
Bookworm Garden
Creator of Winnie-the-Pooh, A.A Milne, once wrote: "Weeds are flowers too, once you get to know them". If you're into literature or have a young family, Bookworm Gardens is a quirky, botanic environment found in Wisconsin, USA, and inspired by our favorite childhood stories!
The aim of this destination is to merge the great outdoors with the world of literature. Bookworm Gardens opened in 2010 as a non-profit organization and now features fun buildings and characters from books such as The Tale of Peter Rabbit. With turkeys, owls, chipmunks and butterflies calling Bookworm Gardens home, it's no surprise that the venue is a top place for families and schools.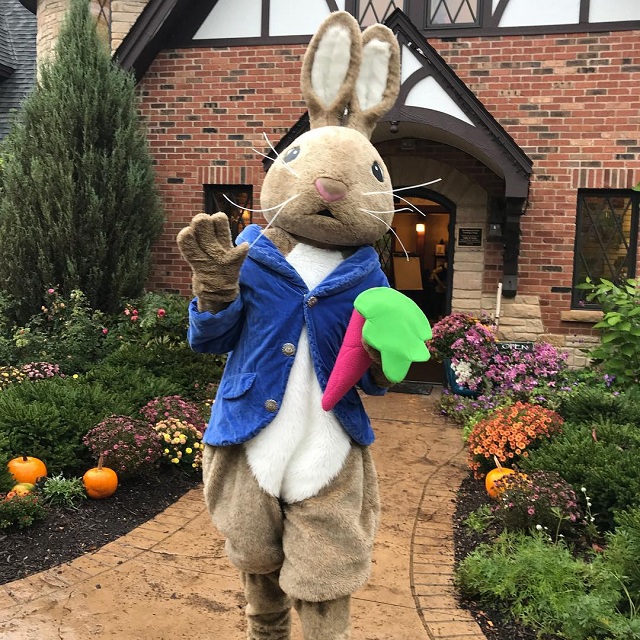 Keukenhof Gardens
As a nation, we're willing to invest in our outdoor spaces to make sure they look nice — people in the UK spend around £1.5 billion on garden plants every year,according to the Horticultural Trades Association!At the Keukenhof Gardens in the Netherlands, you have 32 hectares of land scattered with seven million flowers — including 800 varieties of the iconic Dutch tulip in hues and shapes you've never seen anywhere else.
Time is of the essence when it comes to visiting Keukenhof Gardens — it's only open for two months every year!Here, visitors are treated to a blend of English and French horticultural designs filled with old beech trees and pretty ponds, and there's also a petting zoo home to miniature pigs, giant rabbits and alpacas!This year, the theme at Keukenhof Gardens is 'Romance in Flowers', which will end with a classic music festival.
Garden of Cosmic Speculation
Garden of Cosmic Speculation is a place you'll want to visit if you're into puzzles and optical illusions. Found in Dumfries, Scotland, it's 30 acres in size and was created by revered architect, Charles Jencks.
From black holes to oriental landscaping, these gardens have something to entertain every mind! There are terraces, sculptures, lakes, bridges, and a labyrinth of witty architectural works at Garden of Cosmic Speculation. Designed to detail the story of the universe and complexities of space and time, you can spend hours working out what Jencks meant by checked terraces, snail-formed mounds and zigzagging staircases.