Kerala is a province in the southern Malabar Coast of India. Owing to its location near the seashore and the Western Ghats, Kerala is completely adorned with verdant nature and is a beautiful tourist spot in India. The state marks the collection of nature, history, culture, and spirituality, thanks to the fact that everything is found in Kerala in abundance. From the scenic delight of Ashtamudi Lake to the spiritual galore of Padmanabhaswamy Temple, Kerala is extremely diverse and beautiful.
Here are the ten best ways to make your Kerala visit a memorable one.
Enjoy houseboating in Alleppey
The Kerala Backwaters – this would probably be the most popular answer when you ask about travelers' dream choice in Kerala. The backwaters of Kerala offer some amazing experiences to the visitors including houseboating. In Alappuzha, Kumarakom, Ernakulam, and nearby places, a nature lover can relish the breathtaking experience of living in a houseboat that floats in the various backwaters running parallel to the Malabar Coast. These boats can accommodate 5-6 or more people with lodging and eating facilities available inside.
Play with the elephants
Elephants are quite popular in Kerala. The South Indian state is home to the largest number of wild elephant in India – over 6100. The huge animal is a major source of attraction in the state as you can pose for the camera with them or can play with them (don't worry they are friendlyJ). Thekkady and Kodanad are two major places that offer activities like elephant ride, elephant bathing, etc.
Watch a Snake boat tournament
Brazil is to Soccer as Kerala is to Vallam Kali. Vallam Kali is a traditional snake boat race in Kerala, an intrinsic part of Keralite culture, celebrated in the form of tournament. Multiple 100-120 m long boats in the shape of a snake take part in the competition that is watched by thousands of people. Experience the beauty of this cultural event and witness it to rejoice for a lifetime.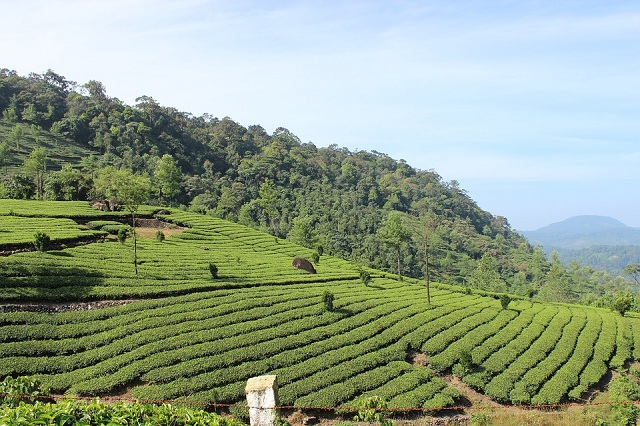 A walk in a tea and coffee plantation
Natural beauty is what Kerala is famous for. The tea plantation of Munnar and coffee garden of Wayanad are two of the most incredible places in Kerala where one can soothe his/her soul. One will experience intense greenery at these sites. Hiking is also available through the coffee plantations and you can witness complete serenity once you start walking on these trails.
Enjoy the practice of Theyyam
Theyyam is one of the most beautiful representations of the Malayali culture, since it has been alive in the region for more than a hundred decades. In most of the temples of Kerala, Theyyam can be seen with immense enthusiasm. This folk dance style is also a worship ritual and is a part of Hindu marriage in North Kerala.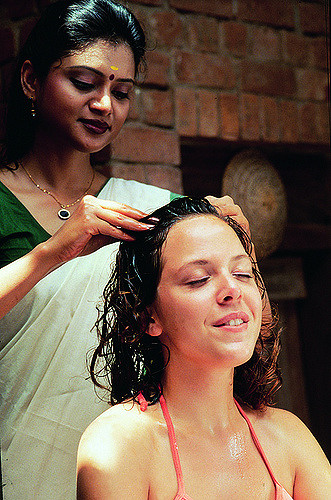 Luxuriate in the goodness of Ayurveda
Kerala is extremely diverse and its diversity takes you to one of the most ancient disciplines in the world, Ayurveda. The ancient medicinal science originated here in the sacred land of Kerala. Attend an Ayurveda program to detoxify your body and mind to go back home feeling highly rejuvenated. There are also many Yoga centers and spiritual schools where you can witness the purest forms of the ancient study.
Jeep ride in the Periyar National Park
The Jungle of Periyar is a gorgeous spot to enjoy wildlife and natural vegetation at their best. Periyar Wildlife Sanctuary is located high in the Cardamom and Pandalam Hills. Adore the delightful bliss of the national park with a Jeep ride. It will be quite a fun watching Bengal Tigers, Gaur, Chevrotain, Indian Wild Dogs, Mouse Deer, Elephants and many other animals and species of birds.
Sun, sea, sand and the ocean waters
If you are a beach lover, there cannot be a better place to indulge in fun, frolic and sun bathing than in Kerala. The state has some incredible beaches where you can find solace. Kovalam beach is famous for its amazing views, while numerous herbal massages are available in Varkala. The purity of Kerala beaches welcomes you to its pleasant embrace.
Explore the natural charisma with a bike ride
Kerala is a bike rider's one of the most favorite spots in India. Especially, on the Western Ghats' hilly roads, riding a bike is an astonishing experience. If you are a solo traveler or visiting Kerala with a group of friends, rent a bike and explore the winding roads to witness the purest forms of nature. The feeling of ranging over the beautiful region of Kerala is heart-winning.
Take a tour of a spice plantation
Since ancient times, Kerala has been a major port where spices were traded. There are lots of spice plantations all over Kerala and it would be an opportunity of a lifetime to witness different types of spices like cardamom, pepper, cinnamon, nutmeg, cloves, etc. planted in rows. Learn more about these spices and you can also take back home some packed spices if you wish to.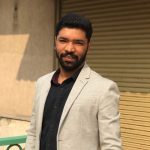 Author Bio : Manmohan Singh is a passionate Yogi, Yoga Teacher and a Traveller in India. He provides Ayurvedic Treatment In Kerala. He loves writing and reading books related to yoga, health, nature and the Himalayas.
Website: https://rishikulayurshala.com/