You don't need to ground yourself and avoid traveling if you have diabetes. Whether you have type 1 or type 2 diabetes, you can still travel like any other healthy person.
It's recommended, however, that you plan in advance when going out of town or the country.
Learn also: How to Undergo Pre-existing Medical Conditions Screening
Here are 10 travel tips for diabetes management:
Get documentation. Bring a note from your doctor indicating that you have diabetes, and that you need to have your medication with you. The letter should also note the medication you use, and the equipment you need like insulin, needles, insulin delivery devices, glucose tablets, and blood glucose monitors.
Keep you supplies readily available by bringing a diabetic travel bag. Whether you are flying, riding a train, or driving a car, you would want your diabetes supplies within your reach. If you are flying, put all your supplies in a diabetic travel case.
Stick to your schedule. Flying can throw off your schedule, as flight delays may mean you won't be able to eat or take your meds. It's advisable to have extra snacks so you won't be caught hungry.
Contact your airline if you're traveling with a pump or CGM. The Advisory Health Unit of the Civil Aviation Authority recommends that people with diabetes get in touch with their airline before traveling. This is particularly true if they are to bring medical devices on board the aircraft.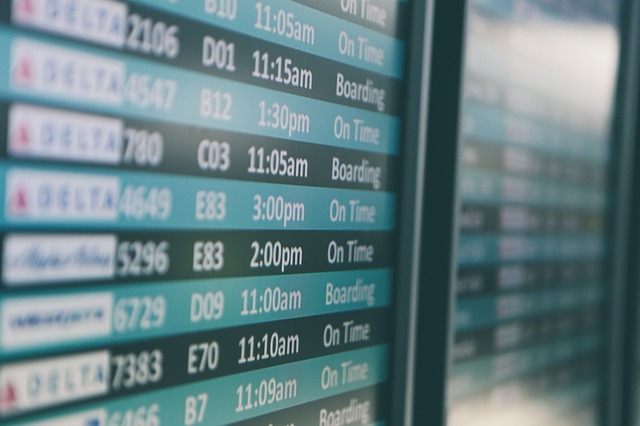 Some airlines even require people with diabetes to fill in additional paperwork before flying. If you can't do so, you may be barred from flying.
While there is no restriction on the number of tablets that you can take through airport security, you would still have to show documentation from a medical professional for authentication.
Ask the cabin crew in advance about information on the meals to be served so you can plan your insulin. It is recommended that you order the standard meal. You can also ask for fruit, crackers, or rolls.
You can carry on board glucose tablets and fluids as well as longer-acting sources of carbohydrates like biscuits. You can also treat a hypo with fruit juice and sugary sweets.
Hypos are a lot more dangerous in cold weather, as these can interfere with the body's efforts to stay warm. If you have neuropathy or poor circulation, you should guard against frostbite as numbness in the feet may indicate you're not feeling the cold.
If you're vacationing in hot countries, wear long sleeves or loose trousers. Take care of your feet by wearing socks or applying sunscreen. Wear good-fitting sandals when going to the beach.
Avoid sunbathing for too long as it can affect your diabetes management, causing an increase in glucose levels higher than normal. Extreme temperature may affect the accuracy of your blood glucose monitoring. If your levels are higher, there's a possibility that your insulin may have been damaged by the heat.
Just because you have a medical condition doesn't mean you can't travel. Just keep in mind these diabetes travel tips and you should be able to enjoy a hassle-free holiday. As a bonus tip, if you book the best bus charter in Australia, the driver will look out for your condition but just make sure that you inform the coach bus operator first.
Save