If you are hunting for an apartment, you should stop and ask yourself and your potential landlord a few questions before moving forward. You can easily find apartments for rent via property listings sites like PropertyGuru. Failing to ask the right questions could lead you to the wrong apartment for you. Read and understand these 12 important questions to ask when renting an apartment:
Do I Need a Rental Agent?
You should research your rental market before even beginning an apartment search and determine whether you need to hire a rental agent, based on your market. For example, in large cities, you will probably need to work with an agent in order to view and sign the apartments you find online. Determine whether agents will charge you a fee and figure out whether the fee is worth the convenience of the agent.
Do I Need to Find a Co-Signer?
Many landlords require tenants to pass a credit check and meet a certain income in order to sign a lease. If you or your roommates don't meet the income standard, you will most likely need a co-signer to sign the lease and agree to pay if anyone does not make rent. Before you even begin your apartment search, you should find a parent or family friend to act as a co-signer in case you want to rent an apartment where you don't meet the standards. Your landlord will likely need to run a credit and background check on your co-signer as well, so determine if there are any additional fees associated with the co-signer.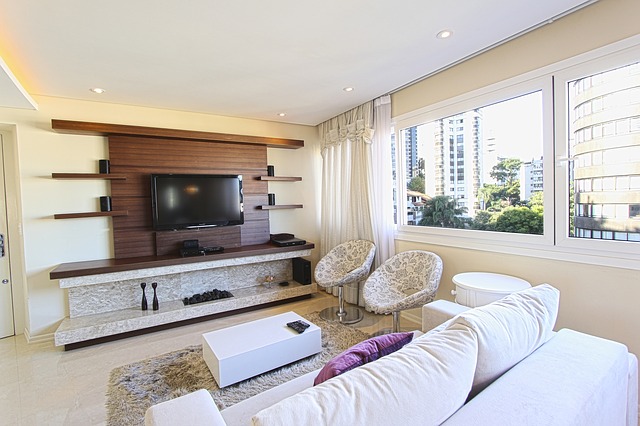 Can I Decorate The Apartment?
Many leases ask that your apartment be restored to its original condition once you move out, and some landlords ask that you receive their written permission before painting the walls or hanging decorations that could scratch the walls, according to The Huffington Post. You could risk losing your security deposit if you do not follow these rules.
Can I List This Apartment on Airbnb?
Determine the policies concerning guests or listing your apartment on Airbnb before renting an apartment. Some landlords limit the number of guests you can have per month. You should also research whether your region and landlord allow you to list your apartment on Airbnb.
Are My Pets Allowed?
Some landlords forbid cats and dogs and many forbid certain dog breeds. Determine whether your landlord allows pets and ask about the pet security deposit as well as any other associated pet fees. Also make sure to ask about visiting pets. For example, can your friend bring her Labrador when she visits?
Are There Building Quiet Hours?
Ask whether there are certain building quiet hours or fees associated with using communal spaces. There are more than likely rules about quiet hours and limits on loud music. Ask other residents how strictly these rules are enforced and determine whether you would be charged to use communal spaces like gyms, pools or laundry rooms.
Who Will Be Held Responsible If A Roommate Does Not Pay Rent?
If your roommate fails to pay rent and you do not have a co-signer, you need to make sure that you will not be held responsible. Ask the landlord what would happen in that situation and whether you would receive any negative repercussions or if the heat would fall to the guilty roommate.
Is There Parking?
Ask about parking spaces, as well as associated fees. In some buildings, you will be assigned a parking space, so ask how much the parking spot costs and if you can transfer it to someone else if you do not have a car.
Are Utilities Included?
Some utilities are often covered in rent, so ask your landlord if cable, gas, electric or trash removal are covered. Also, determine if there is WiFi in the building and how much it costs.
What Should I Do If There is a Maintenance Issue With The Apartment?
Many buildings have on-site building managers or landlords, while others have services that you can call during business hours. Determine what you need to do and whom you need to call if there is a maintenance issue with your apartment, especially if there is an emergency and you need someone to respond right away.
Can I Break The Lease if I Need To?
According to U.S. News & World Report's Money blog, you should ask what would happen if you need to move out six months into your yearlong lease. Determine if there are penalty fees for breaking your lease, even during extenuating circumstances. Make sure that you place any agreements into writing. You will likely need to forfeit your security deposit and pay some additional fees.
Are There Up-Front Costs for Signing The Lease?
Determine which up-front costs are associated with signing the lease. For example, many landlords ask for a security deposit against damages, as well as first and last month's rent.