I love to travel, and many times a year I take my backpack and go somewhere around the world. Many of my winters I spend in northern Thailand, or some other great Asian destination.
    Recently I decided to take a trip to southern Thailand. My plane landed in the Thai capital of Bangkok and I stayed there for a few days. This city simply blows me off my feet. Crowded streets with so many food stands, street souvenir sellers, and a spectacular Grand Palace that is a home of a king and government, as well as other temples, historical monuments, and nearby a floating market where villagers sell their products from boats are just some things I enjoyed while staying in Bangkok.
After a few days in Bangkok, I got on the internet, booked my hotel reservations, then headed for the south. The whole country is very well connected by trains, buses and boats, so there was no problem getting there. It is interesting that the south is split in two halves, east and west, when it comes to the weather. It is connected to different monsoons, which means that in one part it rains constantly while in other weather is great.
First I went on Phuket island, probably the most popular tourist destination in Thailand after Bangkok. After the devastating tsunami the place has recovered, but the prices are far smaller than they used to be, so I went cheap on that one.
I also visited Krabi and I highly recommend it. There you may see spectacular scenes recorded in many movies, stunning beaches with tower looking limestone karst towers. Besides the usual activities such as swimming and diving, I tried one of the most popular activities here: climbing on those rocks. Since I am a beginner in this sport, they gave me an easy one, but it was still a great feeling.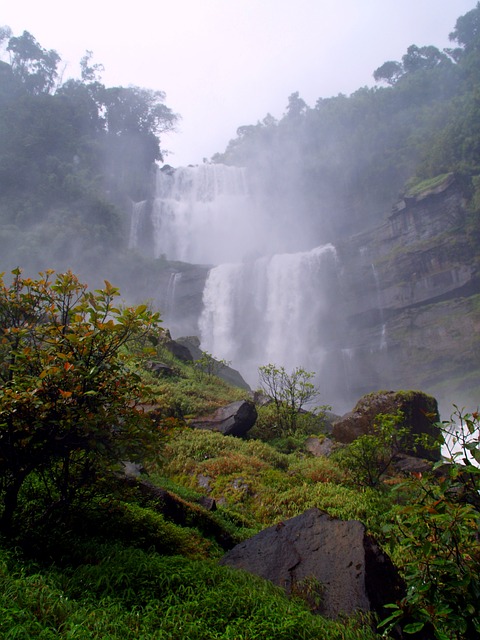 I then visited the eastern coast during the monsoon season, so I was wet most of the time. Still there are some really interesting things to see and do. I went to Ko Pha Ngan island home of the famous Full Moon Party where tens of thousands of people party all night on the beach every month in the light of the full moon. I had just missed the full moon when I was there, so this party will remain on my bucket list for the time being.
Visiting southern Thailand without a trek in the jungle would be such a shame as this is one of my favorite countries for trekking. I visited the coastal town Hua Hin, and then up to the nearby national park Kaeng Krachan. The guides showed us a real jungle, and I even had the joy of seeing some  endangered elephants that are often the target of illegal hunting.
I enjoyed visiting the south of Thailand so much, that I am planning to go there again next year. I generally spend more time in the north, but I just may have to add the south of Thailand to my usual rounds of Asia.