Tel Aviv had been on my "bucket list" since I was a teenager, and recently I finally got the opportunity to make my long-time dream come true.
I did a search for 'flights to Tel Aviv' and was happily surprised to find the flights were within my budget. My El Al flight to Tel Aviv from New York City was long but uneventful. I felt dormant emotions building up in me as we landed at Ben Gurion International Airport. From the airport it was less than a half hour taxi ride to my hotel just off the Tayelet. Also called the Tel Aviv Promenade, the Tayelet is a rambling neighborhood with beach restaurants and upscale bars.
Day 1 Yemenite Quarter
I'd been told it was a great idea to check out the Carmel Market and Yemenite Quarter before lunch, so that's where I headed to first. This bustling market in central Tel Aviv is located at King George and Sheinkin streets, and stretches along the pedestrian zone of Nachalat Binyamin St and into the Yemenite Quarter. Fruits and spices waft in the air, and there are plenty of fresh produce, local delicacies, clothes and collectibles to buy. People were already gathering in a dozen home-style restaurants tucked into nooks and crannies along the winding streets of the Yemenite Quarter.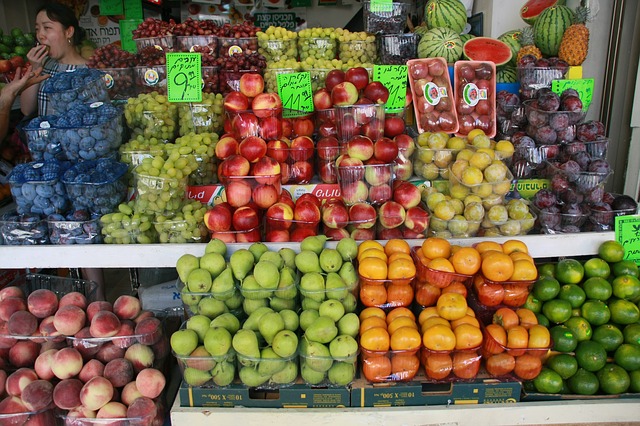 Next, I made a visit to Rabin Square, where popular Israeli Prime Minister Yitzhak Rabin was assassinated. The square was quite busy with people enjoying a beautiful sunny afternoon, and the memorial to Rabin by Israeli sculptress Yael Ben-Artzi at the northeast corner of the square was a somber reminder of the sad event that occurred on November 4th, 1995.
Day 2 Jaffa
On day two of my trip I took a tour of Old Jaffa and its famous flea market. The port city of Jaffa has a history stretching back over 2000 years, and the amazing limestone arches and dome structures throughout the city are awe inspiring. Vendors at the market sell fine oriental rugs, antique furniture, and other vintage and reproduction items.
I decided to take in the Tel Aviv Port area and enjoy a fine dinner near the water. Over the last couple of decades, the Tel Aviv port has developed into a busy area with nice restaurants, galleries, high-end boutiques, and a variety of nightclubs and music venues.
Day 3 Museum of Art
By my third day in town, I was ready for some high culture, so I visited the world-class Tel Aviv Museum of Art. The museum recently dedicated a new wing, and the five hours I spent wandering through the galleries was barely sufficient. The museum's marketing materials also highlighted that TAMA hosts cultural events including concerts and screenings on a regular basis.
Day 4 Ben Gurion House
Day four began with a visit to the Ben Gurion House. The modest home where Israeli soldier and statesman Ben Gurion lived offers a library, and a collection of photos, memorabilia, letters, etc. I went by the Bauhaus Center Tel Aviv that afternoon, and took a self-guided audio tour, following a map to see almost a dozen historic Bauhaus buildings in Tel Aviv.
Day 5 Eretz Museum
On day five, I visited the Eretz Israel Museum in Ramat Aviv specializes in archeology, history, crafts, and Jewish culture. The exhibits are located in several pavilions on the museum property. The museum also has a planetarium with a fun 20-minute show.
Day 6 in Design Museum Holon
I headed out for the Design Museum in Holon first thing in the morning, and arrived in Holon less than an hour later. A project that was the brainchild of Israeli architect Ron Arad, just a chance to get a close look at the Design Museum building in Holon is worth the short trip. The design-related museum exhibits are multidisciplinary and interactive, giving you an inside perspective on the design process.
The week sped by way to fast. I guess I will have to keep Tel Aviv on my list, as there was not enough time to see it all.