The smooth richness of New Zealand's Pinot Noir perfectly complements both turkey and duck, as well as salmon, pork and veal. So for Christmas lunch this year, why not select a fabulous fruity Pinot Noir from Advintage and celebrate the holidays with this earthy, rich wine?
Pinot Noir is a red grape, producing mainly red wines, but it can be used in rose, as well as in Champagnes and sparkling wines. Pinot Noir is said to be some of the finest wine available and is grown in many regions around the world.
If you don't know much about Pinot Noir – you are not alone. This is an old world grape that has been transplanted into New Zealand, becoming one of their most successful wine exports. The main growing regions in New Zealand are Marlborough on the north-east tip of the South Island and Central Otago, lower down on the South Island.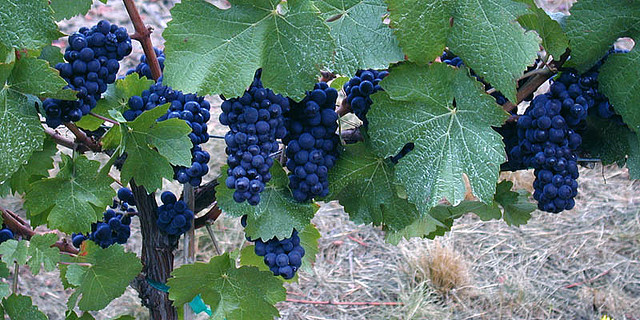 Pinot Noir grapes are also grown across the North Island, but the cooler, drier climate of the South Island creates the optimum growing seasons for Pinot Noir.
This is because for this grape to be successfully grown, it requires a particular climate and the South Island of New Zealand offers a climate which is very similar to Burgundy in France. This is one reason why some experts have even postulated that the Central Otago Pinot Noir is the first vintage to truly challenge the Burgundy vintages.
A potted history of Pinot Noir in New Zealand
For various reasons, New Zealand has been a late entrant into the wine world and it is only in the past twenty years or so that their wines have been noted on the international stage. At first, the growth of Pinot Noir grapes on the North island, wasn't too successful in the early days of the 1970's and 80's.
The further south they were grown however, the more successful were the harvests. For example Martinborough on the south end of the North Island started to have a few successes in the early 1990's, producing some interesting and complex vintages.
However, it wasn't until the Kiwis started growing Pinot Noir in Central Otago that international growers and wine connoisseurs started to pay attention. This area was already well known for its delicious stone fruit, in particular for their ruby red cherries and by chance, they found that this was a perfect spot to grow Pinot Noir grapes as well.
Whilst this is not a very big region (so harvests of Pinot Noir will always be limited), this area has won numerous international awards for their Pinot Noir. These wines are not only complex and aromatic, but they have a flavour which is unmistakably from Burgundy, but with an edgier spicy flavour mixed with sweet plum or cherry.
Pinot Noir is now grown in 5 major regions in New Zealand, with distinct differences in aroma and flavour depending on the soil and climate. On the South Island you have wineries in Central Otago (earthy and fruity), Canterbury/Waipara (red, dark and spicy) and Nelson (fragrant, earthy and complex) and on the North Island you have the Wairarapa region (rich, full and sweet) at the southern tip of the island. So why not have a wine tasting evening and see if you can pick the differences in Pinot Noir from around New Zealand?