Looking to spend your holidays in the awesome New South Wales? The hype is true! From great beaches, amusement parks, events, and exhibitions, it's all here! Check out the family travel activities below and try to visit them all:
Soak in The Tweed Coast. Nestled in the caldera of a shield volcano, the Tweed is magnificently stretched from the world-famous Byron Bay in NSW to Queensland's sun-drenched Gold Coast. Through NSW coach hire, ride along the road less travelled from the lively hub of Tweed Heads to lethargic seaside villages and serene waterways twisting through cane fields and dairy farms to rural communities immersed in a vivacious culture of music, art, creativity, piety and an exhilarating sense of adventure.
Enjoy a Farm Experience in Bathurst. Now you and your family can have a go with real farm experience. Feed chicken, lambs, horses, and learn about their uses. Have the children "pony" ride on a Shetland pony and draught horse. You can also celebrate a birthday party at the Bathurst Farm – now you or your kids can have a unique party with the animals.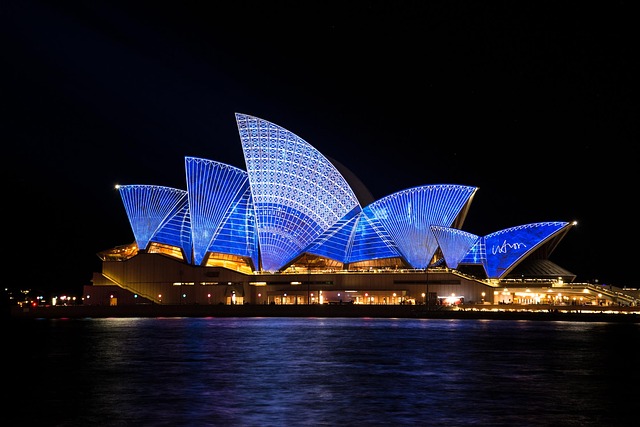 Watch an Opera Performance at the Sydney Opera House. What's traveling to Sydney, NSW without visiting the world-famous opera house? This season will include legendary operas by Verdi, Puccini, and even Mozart! There will also be musical by Cole Porter, among other great performances. Enjoy drinks at the Opera House bar, where you can also admire the picturesque views of Sydney Harbour.
Indulge in Sydney Tower Restaurant Buffet. Enjoy the combination of panoramic views and an exquisite meal at the Sydney Tower Restaurant, perched atop the famous and the tallest building in Sydney. While high above you'll see the Darling Harbour, the Harbour Bridge, Circular Quay, the Blue Mountains and many more! Every time you glance up from your meal, another awesome sight comes into view! Your family will love it along with the tasty range of dishes from top Sydney chefs.
Have fun at Ute Muster. On the upcoming NSW Labor Day Long Weekend October, Deniliquin holds a yearly Ute Muster, which brings people from across the country for a fun-packed weekend in their Utes. This fun event includes rodeo, wood chopping, helicopter rides, and many more.
Take yourself to Elvis Festival. Are you a fan of The King of Rock N Roll? Then you shouldn't miss this! In the second week of January, Parkes' double in population as visitors across the world flock to celebrate Elvis' birthday and spend up to five days whooping it up with concerts, impersonators, busking competitions, parade, karaoke, and outdoor cinema.
See a family movie. There's nothing like watching the latest flick with the whole family in tow. Head to the Campbelltown cinemas and watch movies. Located at Macarthur region, you'll find have a grand time visiting the place before and after each screening. Located less than an hour south-west of Sydney CBD it is a perfect location for a weekend of family R&R.
There you have it, mate! Found an activity your family will love? Time to prep! I'm sure you'll have a blast in NSW. There are many other activities and attractions to be had waiting to be discovered. Have fun!
Save