We all dream of taking a holiday to relax on a beach and allow the stresses of work just go away. The key problem is that many people find themselves disappointed after waiting weeks for their much awaited for holiday. This is because they allow work stress to creep in and even worse, they are not able to fully switch into the holiday mode. Don't let yourself fall into this trap – make to that you plan ahead and make your holiday memorable with these simple tips.
Create a Plan and Don't Rush
If you have time-constraints, create a work plan which will run down what you need to do and how much time you left to do it. Divide those tasks into a to-do-list and errands you need to accomplish before the first day of your holiday. Talk to your manager or IT experts just in case you may need to share your passwords with someone who will need to access your computer. Also, plan for any challenges that may arise during your holiday and how best you will resolve them.
Image credit – Pixabay
Prepare Others
Use the "Out of Office" message on your phone and email to tell your clients that you will be out of office from a certain date and you won't messages as promptly as possible after that date. This sets the expectation that you won't reply while on holiday and it may also take a few days to reply after you have returned to the office. By doing this a day earlier before the date of your planned holiday, it will help you to focus on what is most important during your last day in the office.
Wrap Up Any Work Commitments
Don't leave anything half done. This will only stress you while you are away. Make sure you tie up any loose ends. This may mean creating a checklist of all the things that need to be accomplished a few weeks before the holiday. Inform your colleagues where you are with your projects and leave a handover document if you won't be able to get everything done on time.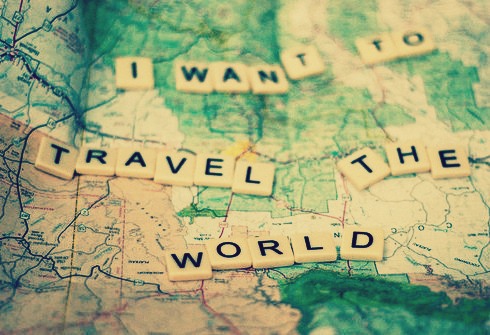 Image credit – The Canvas Factory
Leave work behind
One of the major mistakes many people make while on holiday is bringing work with them. Tablets, laptops and Cell phones can ruin many a holiday break with urgent alerts from the office. That is why, unless it's absolutely necessary, you should bite the bullet and leave all your gadgets behind, or at the least turn them off. If you are worried about getting drowned with work when you come back, do what you can ahead of time and delegate the tasks to others in the office.
Don't Be Tempted To Find Out What Is Going On At Work
It is very tempting, but for your own sake, don't message your colleagues at work for office drama you are missing while you're away. This is just the same keeping one foot dry while dipping the other in the water. You're not really relaxing – part of you is still back at the office.Don't email people to find out how the big meeting went.Wait till you get back.
Prepare for your return
The main reason why many people fear switching off during holidays is that they tend to worry about how they will have to deal with hundreds of emails on their return. Ask your fellow work colleagues to have a quick de-brief or prepare a short report on your return. By doing this, you will be up to speed with various work matters surrounding the work place
Bonus Tip
Travel light
You should be enjoying yourself on your holiday break, not being stressed out because the airport misplaced your luggage or you are having trouble carrying all your stuff around with you. One bag is recommended, although you can get away with a second one if you really want to. Anything more than that and you need to cut down on those so-called essentials. This is also why it is definitely worth your time to choose holiday resorts or hotels that are well equipped with amenities; spending your holiday in a well-equipped hotel will significantly cut down on what you need to carry.
Keep these simple tips in mind and you will find that long anticipated holiday break is as carefree and relaxing as you imagined it could be.