Wouldn't it be awesome if every journey could be as good as the rest of your vacation? Unfortunately, it's often the polar opposite, and can make everything more stressful, sometimes even ruining the rest of your trip. You might not be able to make your journey as exciting and memorable as other parts of your vacation, but you can still make it pleasant and even enjoyable. Approaching your trip in the right way will improve your chances of everything going smoothly. If you don't want a horrible journey to ruin your time away, try some of these ideas to ensure you have a better time.
Be As Prepared As Possible
The first rule to remember is to be prepared. You could decide to wing it, but you're much more likely to end up having to wait around, spend more than you want, or travel at extremely busy times. It's also important to arrange any paperwork or documents you need to travel. The last thing you want is to be held up because you don't have the right visa or you've filled in a form wrong. If you're traveling internationally, check what you're allowed to bring into the country and what you need to declare. The more prepared you are, the less likely you are to come across any nasty surprises.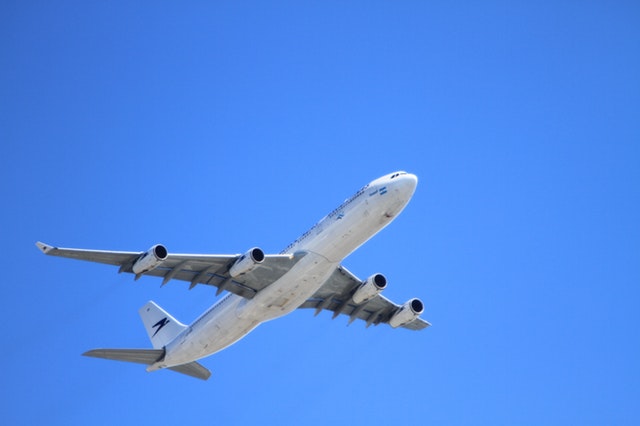 Carefully Assess Transport Options
You're likely to have a few different options to choose from when you travel. Even if there's only one way to reach your destination, you usually still have a few different choices between transport providers or travel companies. Start by deciding which mode of transport is best for you. Do you want to drive, fly or perhaps take a train or bus? If you're not driving your own car, you can then take a look at which company to use. Reading reviews will help you work out which airline or car rental company to use. You might be asking yourself what is it like to fly Southwest airlines? Or maybe you want to know whether Hertz or Enterprise is the best company to rent a car from. Think about what your priorities are when you choose which services to use. Is price the most important, or are you more concerned about comfort?
Splash Out on Extra Comfort
Sometimes you want the cheapest and most efficient transport option available. However, if you're trying to make your journey more enjoyable, spending some extra money to be more comfortable can definitely be worth it. You might consider upgrading to business class or first class, or even just paying for some small extras, like priority boarding on your flight. You could also spend money on something to make you more comfortable during your journey, like a travel pillow. You don't necessarily have to spend a lot of money to make your journey more comfortable, but paying just a bit more can make a huge difference.
Pack a Bag for the Journey
You've packed your bag with everything you need for your vacation, but you need another one. A smaller, easily accessible bag for the journey will ensure you have everything you need while you're on the move. Your main bag is going to be in the hold of the plane, in the trunk of your car, or somewhere else out of reach. So you need one with all your travel essentials, from money and travel documents to food and a book. It doesn't have to be a very big bag, but it will depend on what you feel you need for your trip. You might just need your wallet and phone, or you might want to take a wash kit and change of clothes so you can freshen up during your journey.
Take Entertainment
No one wants to get bored while they're traveling. You're often trapped inside a metal box in one shape or another, and there's not even always something to see out the window. Of course, you will sometimes be provided with entertainment, such as in-flight movies or music. But taking your own entertainment is always a good idea, in case there's nothing that appeals to you. Take music to listen to, a book to read (or an ebook reader), games to play (either on your phone/tablet, a pack of cards or travel board games), or perhaps take a journal to write in. Entertain yourself however you like – as long as it's acceptable in public.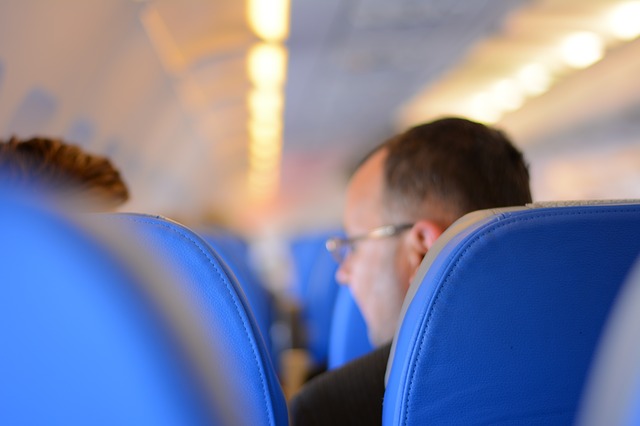 Talk to Other Travelers
When was the last time you got chatting to someone on a plane, train or bus, or while you were waiting for one? We can sometimes be reluctant to strike up conversations with strangers, but you might be surprised by how much you enjoy yourself if you allow yourself to open up. Of course, it's important to make sure the person you talk to is interested in conversation too. Some people would rather be left alone.
Spend Your Time Relaxing
Whether you're waiting around or on your way to your destination, you don't have to spend the whole time feeling stressed. In fact, it's the ideal time to relax a little and forget about anything else. You can't get much done while driving or stuck on a plane, so you might as well sit back and enjoy the ride. Look out the window or take a nap – unless you're driving.
Create a Backup Plan
If something goes wrong while you're traveling, it can make your journey extremely stressful. To avoid too much stress, it's always a good idea to have a backup plan. What will you do if you miss your flight or it gets canceled? Knowing your rights in this situation will be helpful. Do you have the money if you need to buy yourself another ticket or unexpectedly stay somewhere overnight? Being prepared is a sensible move that will hopefully help you to stay calm if anything goes wrong.
Your next journey doesn't have to be boring or frustrating. If you're well-prepared and relaxed, you can even enjoy yourself.