We all want to travel more, so what's holding us back? More often than not money is the answer. We can spend months saving up for a week's holiday in the sun. But what if you could halve this cost entirely? You could afford two weeks, or even two holidays! Here are just a few ways to cut massive costs off your travel budget.
Timing is everything
Summer and Christmas are the most popular holiday times and the most expensive as a result. You can find big discounts on flights, accommodation and excursions between September and November and February and May. Whilst the weather is less predictable off season, you won't have to deal with crowds or hordes of kids. Flying out at an unsociable time midweek (for example, 11am on a Wednesday) can also save you money.
Shop for promotions
Catalogues, holiday TV channels and travel agents will all advertise promotions that could be worth lapping up. Sites such DontPayFull.com meanwhile offer a wide range of coupons that could get you a discount on a holiday abroad. Taking part in competitions may also win you a discounted holiday – you may even win a free holiday.
Image Source
Break up long flights
Long-haul flights can be a huge expense. But you can often halve these by breaking up the flight and stopping off somewhere en route. You may have to hang around in an airport for a couple of hours. Alternatively, you could stay overnight somewhere – the price of hotel could make it worthwhile if you're saving hundreds. Sites such as Skyscanner.com will often include deals which involve breaking up the journey.
Save money on airport parking
Airport parking is rarely worth the huge costs. If you can get someone to pick you up and drop you off from the airport, you'll save a lot (even using public transport can be much cheaper in most cases). Sites such as YourParkingSpace.com meanwhile show you houses in the area where you may be able to park on someone's driveway for a much cheaper rate.
Compare currency transfer costs
Don't just go down to your local post office to convert your cash. You may be able to find much cheaper conversion rates by shopping online. This cash can be posted to you or collected – just make sure you leave enough time beforehand.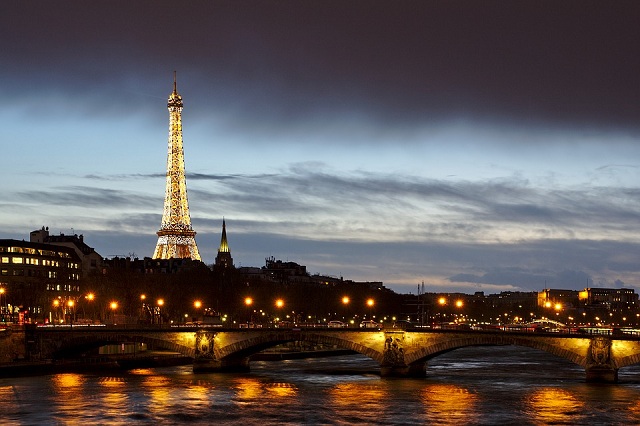 Image Source
Beware of city breaks
Cities are expensive across the world. If you're planning a trip to Paris or New York or Rome, you'll need to save up a lot of money or get creative. Accommodation in cities is far cheaper on the outskirts of a city than in the centre. If you're visiting attractions, you can also get cheap deals by booking ahead (plus, you'll skip the queues at the ticket booth). Don't expect to fine dine every night – street food can save you a lot of money.
Campervan – An experience which can't be ignored!
Hire a campervan for your hassle free long term travels. Campervans come in various size & shapes. Depending on number of people who are travelling one can opt for the size that suits them the most. Saving on lodging costs plus your belongings are always safe and near you. Just play some good music, choose a destination & one can have a well-planned road trip. While visiting a city, it is also not difficult as one can always find places to park. Campervans come with various amenities like : microwave, shower, Air conditioners, refrigerators, beds & built-in toilets. They can easily accommodate 2-6 individuals being perfect for a family or just a bunch of friends. With a campervan you can even bring your pets along for the ride. You can easily find a campervan to suit your needs here. Then it's your motor home. Jump in drive away, and forget about all those expensive meals on the road, you are now able to prepare your own cuisine in the comfort of your own portable home.
Don't always trust star ratings
Star ratings vary from country to country, meaning that the quality of a three star hotel can be very different to that of one at home. Don't always judge your decision on where to stay based on how many stars the hotel has. Read online reviews on sites such as TripAdvisor.com to get a better idea of what's on offer. A two-star hotel may be all you need.
Live like a local
For those that want true travelling as opposed to a holiday, a great way to experience the culture and save money is to live like a local. In fact, there are sites such as Couchsurfing and Homestay.com that allow you to stay in a local family's home for the duration of your trip, giving you an insight into their way of living and saving you a lot of money. You may be able to get trusted local knowledge on what to see and do. They may even be able to take you on a tour of the local sights, driving you around and saving costs on transport.
Tourist resorts and attractions will always cost more than going off the beaten track, so weigh up what it is you really want from your trip. Going where the locals go may allow you to experience the culture in much richer detail, but some may find it too intense – especially if it involves learning more of the local lingo in order to get by.