Through all of my travels I have spent little time in Turkey, Generally it is just a hop through, or just for a couple of days in Istanbul to check out the sites, and do some shopping in the grand bazaar. Well that just recently changed. After doing my research I have found that there are so many amazing places that are worth my time to check out, and immerse myself in the local culture. As well as it is quite easy to obtain a visa.
So the first thing is to get through all of the regulatory hassle of traveling… The Visa. Fortunately I found a great place online to pick up my visa, quick and hassle free, as well as for a reasonable price. First thing be sure to check through the requirements to make use of the e-visa Turkey. Below, I have jotted down a quick list of the main requirements.
Your trip has to be as a tourist or a business related purpose
You are traveling with a valid passport. Although there is an exception for certain countries who are allowed to travel with their Identity card
Your passport has to be valid for at least six months upon your arrival to Turkey.
You are not allowed to work for a Turkish employer during your stay
You not allowed to study at a Turkish educational institution during your stay
Exceptions
There are some exceptions for the visa, such as:
If you are from a visa exempt country
If you are entering via Cruise ship, you are allowed to stay ashore for up to 72 hours
Changing flights/transit within the Airport
The Process
It is easy enough to apply for your e-visa Turkey online, as it can be done 24 hours a day, 7 days a week. Payment can be done via the usual means, such as Visa, Master card, American Express, PayPal etc.. with these simple methods, your visa will start to be processed immediately after the payment has been made, and you will generally receive it within 3 days.
There is also the option for a quick turnaround, for those last minute travelers. Upon submitting an urgent application, you can receive your visa as quick as 14 minutes after making your payment.
Amazing Turkey
Now that all of the visa issues are solved.  We can check out some of the amazing places to visit while in Turkey.
Ankara
The Capital of Turkey.. Yep, it's Ankara, and not Istanbul. Ankara is a beautiful amazing city with a lively arts and culture scene, and plenty of museums.  Be sure to check out the museum of Anatolian civilizations just south of the Ankara castle. This museum was elected as the first "European Museum of the Year" in Switzerland on April 19, 1997. Here you will find exhibited artifacts from the Paleolithic age (8000 BC) up to the Lydian Period (1200-546 BC) as well as the classical period and Ankara through the ages.
Antalya
On the Mediterranean coastline, nestled along the beautiful Turkish Riviera you will find Antalya. A large vibrant resort city with amazing beaches, lush green mountains, and ancient ruins. Swimming, sailing, mountain climbing is all just part of the fun. Step back in time with a walk around Kaleici , the Roman gates, old city walls, and the old clock tower are just a few of the amazing things you will find while getting lost in the maze-like streets of this old city.
Ephesus
I remember when I was a kid, my parents visited Ephesus, and absolutely loved the place. An amazing classical metropolis. Ephesus is an ancient site, and by the first century BC was one of the largest cities in all of the Roman Empire. The ruins are amazingly well preserved making it one of turkeys most popular tourist attractions. There is a massive theater, the temple of Hadrian, and the Celsus library  that was built to house more than 12,000 scrolls.
With the ancient aqueduct, incredible stone work, and museums I am sure you will not be disappointed.
Istanbul
Let's not forget Istanbul, once serving as the capital of the Ottoman and Byzantine empires, and the largest city in Turkey. Istanbul is the only city in the world that spans two continents by its stretch across a narrow straight connecting Asia and Europe. Impressive architecture, amazing historical sites, fine dining, exotic atmosphere, night life, shopping, and haggling in the market. It makes it one of the most interesting cities in all of my travels.
Be sure to check out the old city and some of the historic sites, such as Hagia Sophia, Blue Mosque, and Topkapi Palace.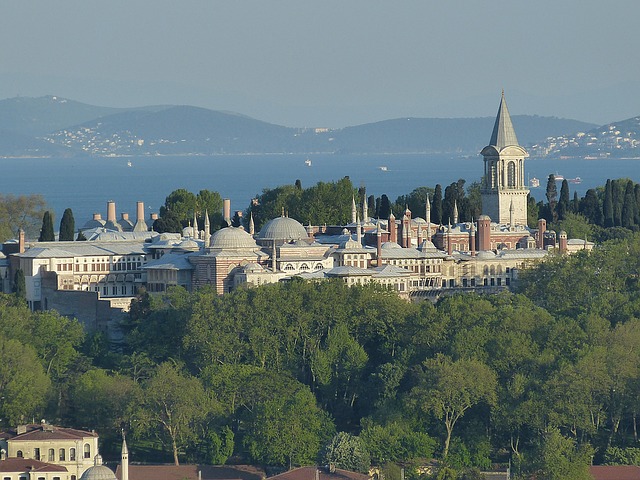 Now that you know how easy it is to obtain a visa, you have no excuse for not putting it on your bucket list. The amazing sites that I mentioned are just a few of what Turkey has to offer. Go grab your e-visa and find out for yourself what amazing things you can add to your list of most memorable travels.