We are back in Thailand for the winter season. Ended up leaving Europe much latter then I had expected do to bureaucracy and trying to finish up a few projects I was working on. Landed in Bangkok and the typical flights to Chiang Mai were a bit high on such short notice, so decided to buy a motorbike and do a nice relaxing winter tour of Thailand via some of the spots that I had not made it to yet, went down to pattaya and got a great deal on a Honda Phantom. Paid 25,000 baht (641 Euro/785usd) and a couple of thousand baht for registration. which was surprisingly possible without a visa ( only a 30 day entry stamp).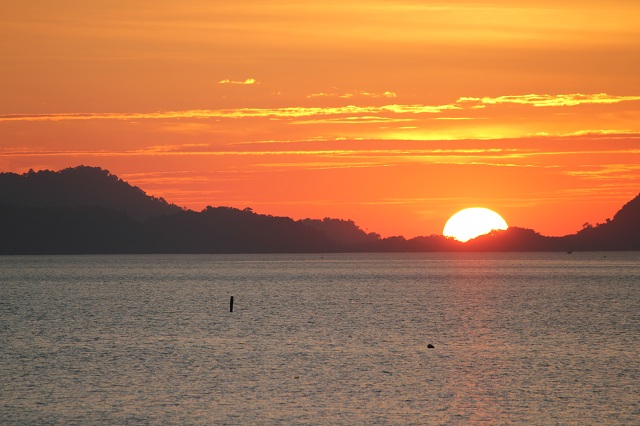 Koh Chang
The original plan was to live by the beach so we took a ride down to Koh chiang, hung out there for a week, and found that it was not quite what we were looking for. There are some beautiful beaches there, but it is already becoming to popular, and full of tourists. So much for the old days of being a 'Robinson Crusoe' type of island. There are still some great deals to be had if your looking for a home. We found a little shack on a river a couple of hundred meters from the beach selling for 250,000 thb (6,400 Euro/7,850usd) You would still have to pay an annual rent of  15,000Thb (384euro/470usd) on the land, and the place would need to be rebuilt to your standards, otherwise it would be a bit like living like 'Robinson Crusoe' which is great if that is what you are into.
Riding Through Bangkok
After touring the eastern side of the gulf of Siam, we took a ride up through Bangkok and down the other side of the coast to Cha-Am/Hua-hin another great little beach town. Which I enjoyed much better then Koh Chang. Not so much tourist, a lot of foreigners, but they are more like residents, and not into all the noise and partying that you find on many of the Thai beaches these days. Real nice accommodation can be found for around 500 Thb.
When driving through Bangkok, be aware that you are not allowed to go on the toll ways with a motorbike, and the fines are steep if you are caught. Most of the mapping apps direct you on the the toll roads (freeways) and if you are not super careful you can wind up on one before you realize that you are on it. If you are lucky you can get away with paying a fine. As jail-time can also be awarded to those who find themselves on the tollway with a not so forgiving officer.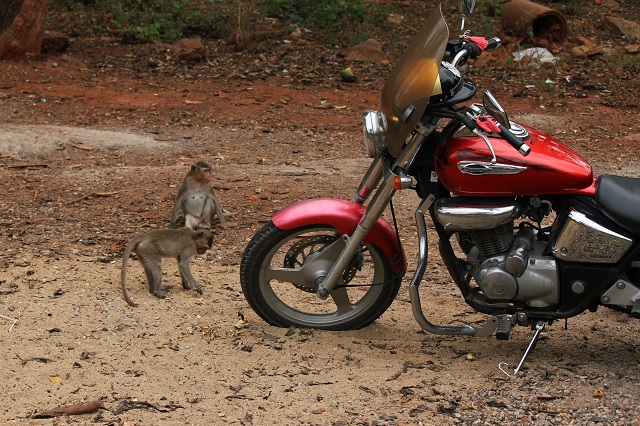 Kanchanaburi
I watched the movie "Bridge on the river kwai" when I was a kid. So this region has been on my list bucket list for a long time now. Such a beautiful region with mountains, waterfalls, and a few monkeys on the roadside. Kanchanaburi will not disappoint. There are a lot of tourists here, but it is not so loud, and a peaceful place. With a nice evening market for street food , and the bridge itself is great for the sunrise selfies. Although this is not the original bridge ( which was blown up) and it is not even in the same location. It is still a great little place to stop on your road trip.
Well that's all for now. I will catch up a bit more as we travel along. Let us know if there are any great places we should stop and see.
Happy riding, and be Free…..