The joys of a fully covered caravan holiday don't have to be restricted to those destinations that are within easy driving distance of your home. Across Europe there are a myriad of fantastic caravan holiday destinations that may entice you to load your caravan on to a ferry, or look at hiring a caravan when you get there. In this article we share with you some of our top caravan holiday destinations in Europe.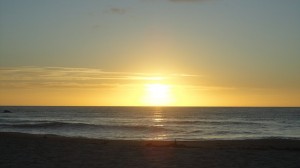 Spiaggia E Mare, Italy
The beach and the sea is exactly what you get with this park which is perfectly located on the Adriatic coast. Adjacent to the mouth of the River Po, the beach here is long and sandy with quite a bit of bird life to observe. This is a great area for boating, but also the cycling is particularly good here, so it's worth packing your bike if you've got room. Local restaurants specialize in seafood and the medieval town of Ravenna is nearby and worth a day-trip.
Camping De L'Atlantique, West Brittany
This is a particularly family-friendly destination with a water park immediately adjacent which offers hours of entertainment. For a different type of water, Beg-Meil bay is nearby with its white sands.
Del Garda, Italy
Lake Garda is one of Italy's top destinations and this campsite is perfectly positioned to overlook it, close to medieval towns such as Sirmione and Limone, and not far from Peschiera. The park has direct access to the lake beach plus there are also swimming pools.
La Grande Metaire, South Brittany
If you've got kids to entertain then La Grande Metaire in the Carnac region is going to be a dream come true- whether it's scuba diving, water slides, bike riding, or archery, there's a never-ending range of activity options. Beyond the park, this is a fascinating region with an ancient history. There are standing stones to explore, the medieval town of Auray, and cider tasting at Vannes.
Playa Montroig, Catalonia
The beauty of this park is that it is surrounded by woodland but also has direct access to the sandy beach on the Costa Dorada. If you don't fancy the beach the park offers a big swimming pool complex.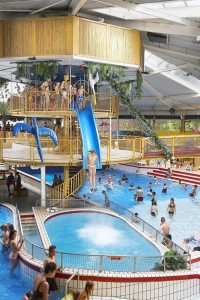 Duinrell, The Netherlands
There's nothing particularly relaxing about Duinrell, this is adventure and activity designed to keep the kids entertained and on the move. The caravan park is right next to an amusement park and a water-park. The Tiki Water-park is the largest indoor water-slide park in Europe with over 1,000 meters of slides to choose from. For a change of scene Amsterdam is close by and an easy day-trip.
Whether you are a seasoned caravan fanatic or just getting a taste for the pace of a caravan holiday, there is something quite special and unique about a caravan holiday. Whether it is a romantic mini-break, or a family expedition, you never quite know where your caravan will take you, what you will experience, or who you will meet on your travels. That's all part of the fun and part of the enduring appeal of a caravan holiday.