I have always been a firm believer of creating a bucket list with interesting and seemingly daunting tasks to do. This is because in today's fast paced world, it is very easy to get caught up in a rut with hardly anything to look forward to. Among the things to do in my list was to go on a ski trip to the French Alps. I started skiing at the age of 12, and going to the Alps was a dream that I had always planned on coming true. I planned my itinerary for an exhilarating five-day ski trip. Part of the plan entailed getting ski travel insurance. I say it is better to have insurance and not need it, than to need it and not have it.
Nature has a way of bringing things into focus,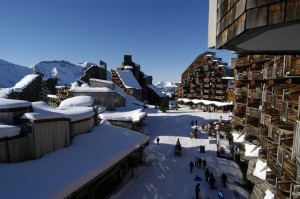 and what better place to spend your time on this beautiful planet than on the Alps? My five-day ski trip to Port Du Soleil began without a hitch. Unlike previous vacations where I took a flight, on this ski trip I decided to travel by bus, and see the countryside. Solo travelers have their fair share of challenges, and I thought it a tad bit tiresome, but I recalled my late father's words to me. "Son, travel the world when you can, it will open up your mind to new cultures, new experiences, and if you are lucky, a new lease of life."  These words rang in my mind as I took the bus from Stuttgart. I had an amazing ride, and made great friends.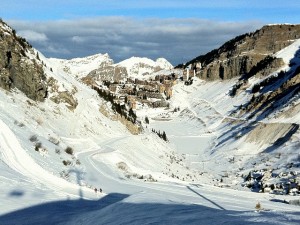 I arrived at dusk, and after taking light dinner, chose to rest. The following day saw me head to the Avoriaz ski slopes, undoubtedly one of the most exciting ski locations. Interestingly, this location was not that crowded considering it is an Olympic ski resort. Needless to say, I had fun whizzing down the snow-covered slopes, amazed by the grandiose display of beauty that was before my eyes.  Avoriaz Ski resort comes alive at night when friends gather to catch up over food and wine. Crazy suggestions abound, as is the case when one girl I met suggested we go out and take photographs in the snow…nude! to remember our trip by. Who said you have everything planned out for your ski trip?
A ski trip to Port du Soleil is incomplete without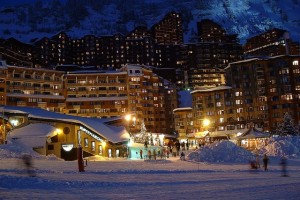 taking time to visit Torgon-Tronchey Freeride. With excellent snow cover and steep gradient, this is a pro skier's dream come true. It is also choice ski location for the locals, and this gave me the golden chance to interact with them, making it a surreal trip. I took a few minutes to soak in the tranquility of the white slopes and the Rhone River plain over yonder. Towards the end of my ski trip, I made sure to visit Happy Park, an inviting tranquil park with beautiful drop-offs. The night before I left for Stuttgart, I made sure to end my ski trip in style; with great food, wine, laughter and friends I made over the few days I was at the French Alps. One more item off my bucket list, But not so sure, If I will mark it off yet, as I will want to be back soon.
Save